Pilot Application of u-archaeoRoV.
In autumn 2023, during the excavation of the Mycenaean Shipwreck on the island of Modi, u-ArchaeoRoV system will be pilot tested by the HIMA research team.
Get to know the u-archaeoRoV project from the video.
U-archaeoRoV supports underwater archaeological field research in the context of excavation or bottom reconnaissance survey.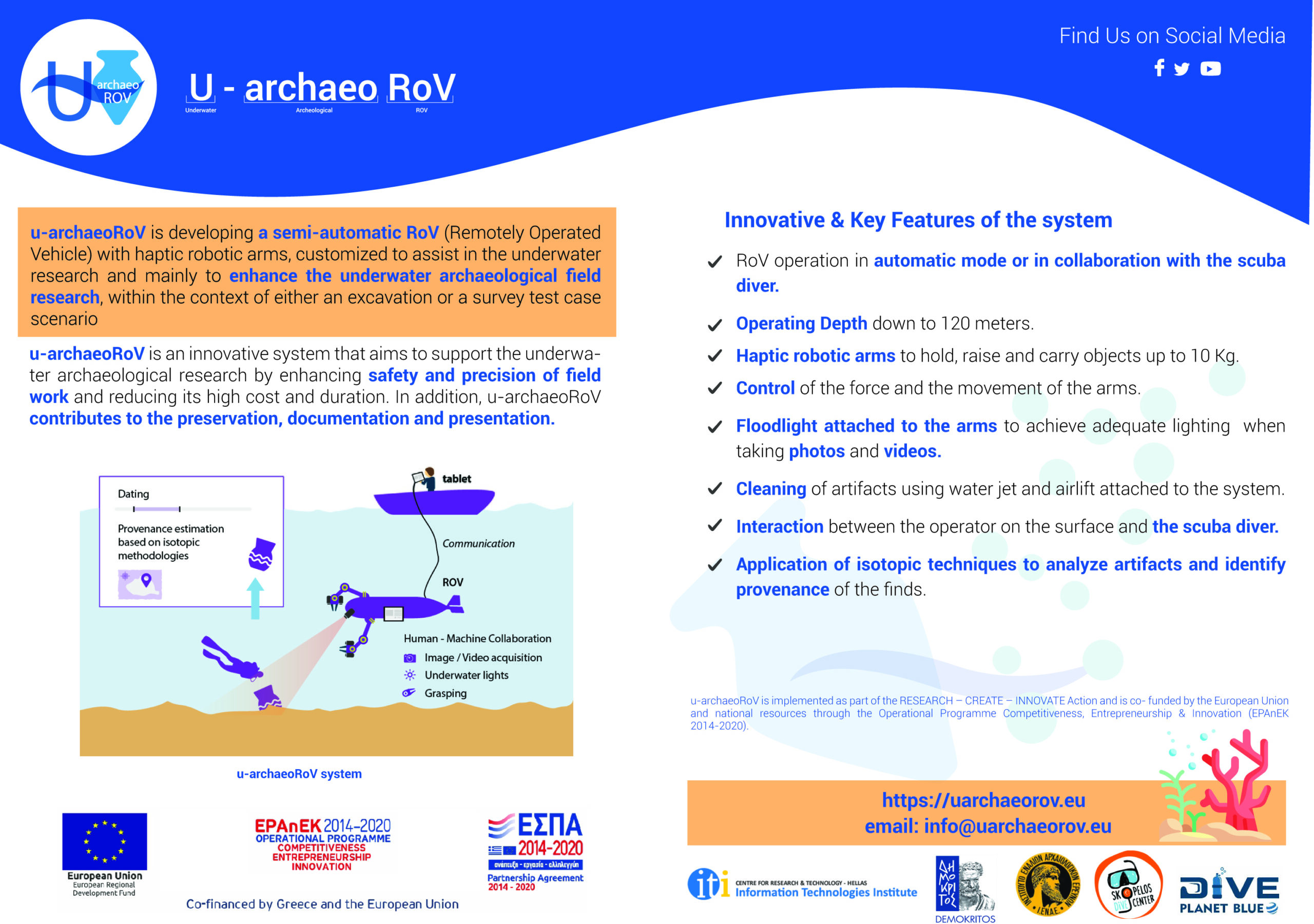 With the purpose to inform the public about the u-archaeoRoV project, a brochure was created that summarizes the goals and scope of the project and presents in brief the architecture of the u-archaeoRoV system, which has been designed to assist at the underwater research and mainly the underwater archaeological excavation and seabed surveying. 
The brochure is available both in Greek and English so that the largest possible audience can get to know u-archaeoRoV. For the same purpose, the brochure was designed both in electronic and printed edition. 
You can find the brochure here here